While you are in Bangkok, you can buy Thai Tribal Crafts (TTC) products at the Bangkok Christian Guest House.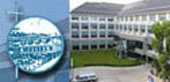 More Info | Contact


You can also buy Thai Tribal Crafts (TTC) products at the LOFTY BAMBOO, Khao San Road.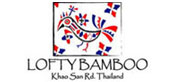 More Info | Contact
Exchange Rate
Certified Member


Wongwiang Handicraft was established in 1987 by Mr. Oun Wongwiang and his friends, who were leprosy patients at McKane Rehabilitation Centre www.mckeanhosp.org Chiang Mai which was founded by Dr. James McKean (1860 - 1949), one of Presbyterian missionaries from the United States and a handful of western physicians working in Chiang Mai to help and develop western medical clinic in this region.


After recovering from leprosy illness, Mr. Oun Wongwiang and his friends realized the hardship and poorness of former leprosy patients and started to generate their ideas to implement handicrafts business which they learned while they were in McKane Rehabilitation Centre. It was aimed to improve the life quality and living standard of ex-leprosy patients and their families by providing vital and sustainable incomes through the sales of handcrafted woodcarving products.


Eventually, the group has been developing their skills and productivities in making handicrafts to match with the global market needs. Today, with the experiences of more than 20 years, 20 families of former leprosy patients who are living in villages around Chiang Mai, Lampoon and Lampang provinces are involving in this Wongwiang Handicraft projects.


Objectives:

1). To provide stable works to former leprosy patients by developing woodcarving handicraft skills which they learned from McKane Rehabilitation Centre so that they can do handicraft business.

2). To improve the quality and living standard of former leprosy families by having more productivities and regular incomes.

3). To promote Thai handicrafts products (woodcarving items) and find international markets to export their products.


You will find above satisfaction and enjoy having their beautiful woodcarving handicrafts when you purchase. It will be a great helpful for children to go to school; someone to obtain medical care and your purchase will always contribute to the rise of living standard of the people who were once leprosy patients.








About Wongwiang Handicraft | Contact Information
| Wongwiang Products |