While you are in Bangkok, you can buy Thai Tribal Crafts (TTC) products at the Bangkok Christian Guest House.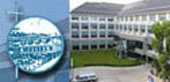 More Info | Contact


You can also buy Thai Tribal Crafts (TTC) products at the LOFTY BAMBOO, Khao San Road.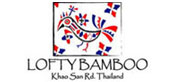 More Info | Contact
Exchange Rate
Certified Member

Producers Information
Fang Producer Group
Fang District, Chiang Mai Province
| | |
| --- | --- |
| Name of Producer Group: | Fang Producer |
| Number of Producers: | 3 |
| Tribal Group: | Shan |
| Name of Village: | Fang |
| Location Address: | Fang District, Chiang Mai |
Story:
Fang

The Shan in Thailand live in two provinces, Chiang Mai and Mae Hong Son and a population of about 16,000 people. The main population of Shan live in the Shan State, north-east Myanmar. They traditionally supported their families by engaging in agriculture, mainly growing rice in irrigated fields and followed by other vegetables such as onion, garlic, beans and chili after they have harvested the rice.


The Shan also are good craftsmanship of silver jewelry. Thai Tribal Crafts (TTC) has started working with a Shan family lived in Fang since 1975. Mr. Ling Ta, age 51, his wife Mrs. Nang Cham, 53 and their daughter Saeng Rawee, 24. They made a variety of hand crafted earrings, bracelets, necklaces, buttons etc., made of silver as well as nickel for TTC. Those items were best sellers of the time and supported TTC cash flow.


Unfortunately, Mr. Ling Ta died of car accident in 1979 and left his widow Nang Chan and daughter Saeng Rawee to continue the family craft activities.. TTC is still supporting the family through providing orders. Saeng Rawee, now 51 years old is still working as TTC jewelry producer up to this date. Mrs. Nang Chan, 81 years old now, has retired.


| | |
| --- | --- |
| Shan (Fang) Producers Group | Shan (Fang) Producer at work |


Some Products from Shan (Fang) Group
<- Back to Previous Page