While you are in Bangkok, you can buy Thai Tribal Crafts (TTC) products at the Bangkok Christian Guest House.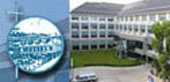 More Info | Contact


You can also buy Thai Tribal Crafts (TTC) products atthe LOFTY BAMBOO, Khao San Road.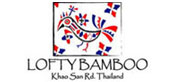 More Info | Contact
Exchange Rate
Certified Member

Producers Information
Prabat Huaytom Group
Prabat Huaytom Village, Li District, Lamphun Province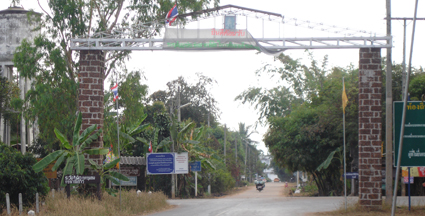 | | |
| --- | --- |
| Name of Producer Group: | Prabat Huaytom |
| Number of Producers: | 80 men |
| Tribal Group: | Karen |
| Name of Village: | Prabat Huaytom |
| Location Address: | Mu 14, Tambol. Nasai, A. Li, Lamphun 51110 |
Story:
Prabat Huaytom Village

Prabat Huaytom is situated on a plateau in Li district of Lamphun province about 145 kilometers south of Chiang Mai. It is a resettled village of Karen tribe ( Sg'aw and Pow Karen) formerly this group of Karen lived in isolated villages on the mountains. The resettlement composed of eight villages (Mu) with an average of 200 houses in each village, total population of all villages is estimated around 5,500 and they are Buddhists. About 50% are illiterates and 50% can read and write Karen and Thai.


Source of village income, according to Mr. Didi,64, one of our producers, is 20% from agriculture, 30% from sales of crafts (both weaving and silver jewelry) and 50 % from other sources, such as labour, animal raising, etc… Almost all women are involving tie-dye and designed weaving of their traditional clothing and bags on back-strapped loom. About 70-80 silversmiths are making silver jewelry item both traditional and modified designs. Each silversmith has 5 - 10 workers, mostly relatives and friends that they can trust each other for working together. It is strictly family based industry.


Thai Tribal Crafts is working with one of the silversmiths, named Mr. Didi, age 64. He also make one of the Karen traditional musical instrument, Karen Harp (native name Tana Torkaw ). Which is used in several occasions, Courting, Celebration, New year etc… The family income from sales to Thai Tribal Crafts is estimated around 10% of total income.


| | |
| --- | --- |
| Prabat Huay Tom Producers Group | Prabat Huay Tom Producer at work |


Some Products from Prabat Huay Tom Group
<- Back to Previous Page