While you are in Bangkok, you can buy Thai Tribal Crafts (TTC) products at the Bangkok Christian Guest House.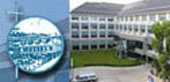 More Info | Contact


You can also buy Thai Tribal Crafts (TTC) products at the LOFTY BAMBOO, Khao San Road.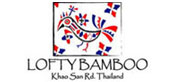 More Info | Contact
Exchange Rate
Certified Member

Producers Information
Ban Mai Pattana Group
Ban Mai Pattana Village, Khuntan District, Lampang Province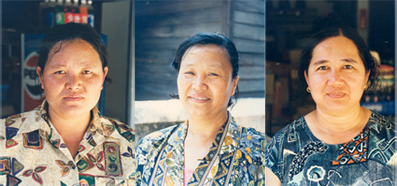 | | |
| --- | --- |
| Name of Producer Group: | Ban Mai Pattana |
| Number of Producers: | 5 (all women) |
| Tribal Group: | Mien (Yao) |
| Name of Village: | Ban Mai Pattana Village |
| Location Address: | MuThee 10, Tambon Yanghom, Khuntarn District, Chiang Rai Province |
Story:
Ban Mai Pattana Village

Ban Mai Pattana is situated on the Chiangrai - Chiang Khon high way in Khuntan district of Chiang Rai province about 280 kilometers northeast of Chiang Mai. It is a resettled village of Mien tribe, who formerly lived in isolated villages on the mountains along the Thai-Laos border. The resettlement village composed of 200 houses with a total population of 800 people. Most of the villagers can speak and understand Thai and the children and young people can go to the local government schools for formal education.


Sources of village income represent 50% from agriculture, 45% from sales of crafts and 5 % from other sources. Almost all women are involving making craft items, both traditional and modified designs of embroideries and reversed appliqu?.


Thai Tribal Crafts started to work with a group of 5 women in this village in 1986. Under the guidance of Thai Tribal Crafts the Mien artisans in this village are capable of making crafts of export quality. Through these artisans Thai Tribal Crafts provided work to 80-100 Mien women living in several villages surrounding Ban Mai Pattana. The family income from sales of crafts items to Thai Tribal Crafts is estimated around 20% of total income..




Some Products from Ban Mai Pattana Group
<- Back to Previous Page