While you are in Bangkok, you can buy Thai Tribal Crafts (TTC) products at the Bangkok Christian Guest House.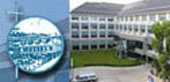 More Info | Contact


You can also buy Thai Tribal Crafts (TTC) products at the LOFTY BAMBOO, Khao San Road.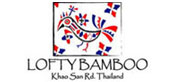 More Info | Contact
Exchange Rate
Certified Member

Karen necklaces

Karen necklaces are products from the range offered by Thai Tribal Crafts, a self-help marketing agency established in 1973 with the main goal to provide opportunities for improving the quality of life of the tribal people in Northern Thailand.


These products have been crafted in the Karen tribal community. The Karen are the largest tribal group in Thailand, with 321,900 people. The women are renowned for their needlework and the men are skilled at blacksmithing and gunsmithing. In the villages, silversmiths play also an important role. They produce coins, pipes, tobacco boxes and of course jewelry.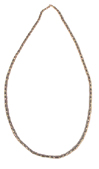 Karen women wear many ornaments: glass beads, silver and aluminium bracelets, small silver neck rings, hair ornaments. They also wear silver earrings at which they can attach decorative objects, and used to wear ivory ear ornament.


Some necklaces are made of coins tied together, and other, the "rice grain" necklaces, are made of silver beads. Sometimes Karen women add a pendant.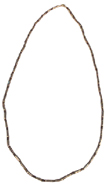 When you buy this handcraft, 60% of its price goes to the craftsman. You will enjoy wearing this beautiful high-quality necklace, and at the same time having the satisfaction of knowing that this purchase will help the tribe to raise its standard of living.




<- Back to Previous Page