While you are in Bangkok, you can buy Thai Tribal Crafts (TTC) products at the Bangkok Christian Guest House.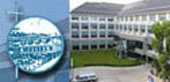 More Info | Contact


You can also buy Thai Tribal Crafts (TTC) products at the LOFTY BAMBOO, Khao San Road.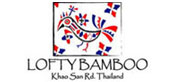 More Info | Contact
Exchange Rate
Certified Member

Hmong Shirt and Blouse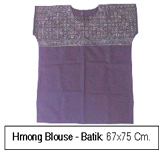 Thai Tribal Crafts is a self-help marketing agency established in Chiang Mai since 1973 with the main goal to provide opportunities for improving the quality of life of the tribal people in Northern Thailand.


Our range of clothing reflects their tribal origins in a fusion of traditional patterns and classic styling.


These shirt and blouses have been crafted in the Hmong tribal community. There are about 124,500 Hmong people living in Thailand, divided into two sub-groups: Blue and White Hmong. Hmong men are skilled in gunsmithing and blacksmithing, while Hmong women are renowned for their needlework and their weaving done on back-strap or foot-treadle looms.


Men usually wear black pants and a short embroidered jacket. White Hmong women wear jackets decorated with appliqu? and embroidery, and black pants. They wear a white skirt for special occasions.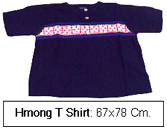 Blue Hmong women wear embroidered jackets and knee-length skirts with a central batik pattern and borders with cross-stitch embroidery and appliqu?. They are the only producers of batik among the tribal people. To produce it, they draw the desired picture on the cloth, before immersing it in a clod-indigo dye. Then, the cloth is boiled in order to remove the wax.


Hmong people traditionally also wear many silver ornaments: silver chains, earrings and bracelets.


When you buy this handcraft, 60% of its price goes to the craftsmen. You will enjoy wearing this shirt and using other products from Thai Tribal Crafts, and at the same time you will have the satisfaction of knowing that this purchase will help the tribe to raise its standard of living.




<- Back to Previous Page