While you are in Bangkok, you can buy Thai Tribal Crafts (TTC) products at the Bangkok Christian Guest House.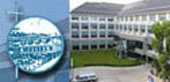 More Info | Contact


You can also buy Thai Tribal Crafts (TTC) products atthe LOFTY BAMBOO, Khao San Road.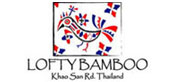 More Info | Contact
Exchange Rate
Certified Member

Akha Letter Holder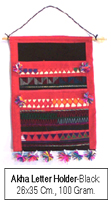 This useful letter holder will be very colourful and original in your house! It is a product from the range offered by Thai Tribal Crafts, a self-help marketing agency established in 1973 with the main goal to provide opportunities for improving the quality of life of the tribal people in Northern Thailand.


This Letter Holder has been entirely crafted in the Akha tribal community. The Akha number about 48,500 people living in Thailand, and produce a traditional indigo-dyed cloth.


In order to produce it, Akha people weave the cotton into cloth with a foot-treadle loom. The cloth is then dyed with indigo grown in the gardens. It takes about one month of dipping and drying the cloth daily to produce the typical colour.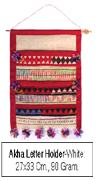 This cloth is embellished with silver ornaments, coins, beads, red-dyed feather tassels, seeds and many other items. They also do a bright-coloured appliqu?. This letter holder reflects the traditional Akha patterns.


When you buy this handcraft, 60% of its price goes to the craftsmen. You will enjoy having this high-quality letter holder, and at the same time you will appreciate knowing that this purchase will help the tribe to raise its standard of living.




<- Back to Previous Page