While you are in Bangkok, you can buy Thai Tribal Crafts (TTC) products at the Bangkok Christian Guest House.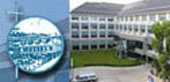 More Info | Contact


You can also buy Thai Tribal Crafts (TTC) products at the LOFTY BAMBOO, Khao San Road.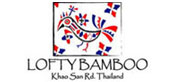 More Info | Contact
Exchange Rate
Certified Member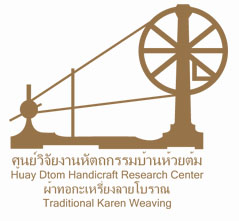 The Huay Dtom Handicraft Research Center was established in 2006 by the Huay Dtom women's weaving group. After 20 years the group decided to open a cooperative to sell their products to tourists visiting the village and to expand sales to regional and national markets in Chiang Mai and Bangkok.


The group has two objectives:

1.To preserve the traditional art of Karen weaving

2.To equip the women of Huay Dtom with the tools necessary to generate sustainable income for themselves and their families




History of Huay Dtom

Huay Dtom is one of the largest Karen villages in Thailand. Founded 40 years ago as a place of worship, Karen and Thai from around Thailand come to pay respect to the highly revered monk, Phra Kru Ba Chaiwongsa. Kru Ba Chaiwongsa led a nomadic community of Karen from northern Lamphun to settle in present day Huay Dtom. Because of these origins, Huay Dtom retains a strong Buddhist identity and culture. Today the village- with its steady influx of pilgrims, relatively well-established economy, and easy accessibility to Chiang Mai- continues to grow, with new Karen coming in from all across northern Thailand.




Huay Dtom Handicraft Research Center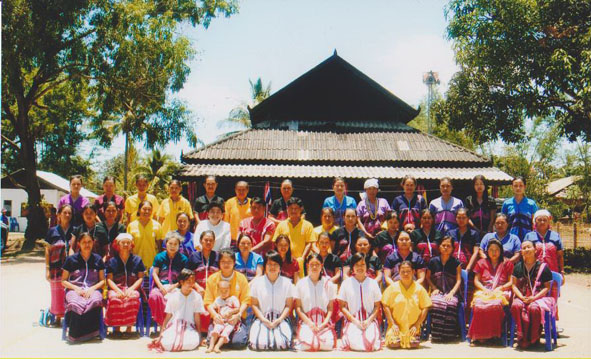 The women's weaving group of Huay Dtom consists of 75 weavers ranging in age from 16 to 80 years old. Though the majority of the group members are over 50 years old, the elder members teach their daughters and host trainings during summer and winter breaks to preserve the tradition of Karen weaving. Nearly all of the weaving is done on traditional Karen back-strap looms. The handicraft store also sells other products created in the village, namely handmade silver jewelry products and wicker ware.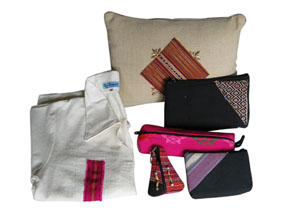 About Huay Dtom Handicraft Research Center | Contact Information
| Products |