While you are in Bangkok, you can buy Thai Tribal Crafts (TTC) products at the Bangkok Christian Guest House.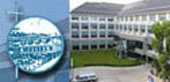 More Info | Contact


You can also buy Thai Tribal Crafts (TTC) products at the LOFTY BAMBOO, Khao San Road.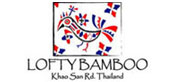 More Info | Contact
Exchange Rate
Certified Member

We are proud to announce new strategic partnerships that we hope will provide you with a greater choice of products. By utilizing the web-based tools we have developed throughout the past 5 years, we are not only able to serve you better, but we are now giving other like-minded groups in this region access to the world markets. These partnerships enhance the original vision of TTCrafts in that we can now impact/assist a greater number of minority people groups (both within in our own circle of contacts, and now through the contacts of other fair trade organizations.)


Through this new improved online site you will be able to browse through multiple 'stores' and combine your purchases into one single order, one payment, one shipment. This is good for you, and great for our partners. Where applicable, we provide links to the other partners home page. Please keep returning to our site as we are presently in dialog with other potential partners in this region.

Our Cooperative Partners
To extend the impact or our mission of helping the needy people we would like to introduce our cooperative partners as below :

New partners be add soon.............