While you are in Bangkok, you can buy Thai Tribal Crafts (TTC) products at the Bangkok Christian Guest House.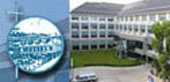 More Info | Contact


You can also buy Thai Tribal Crafts (TTC) products at the LOFTY BAMBOO, Khao San Road.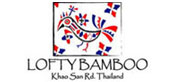 More Info | Contact
Exchange Rate
Certified Member


McKean Rehabilitation Centre
In 2008 McKean celebrates the 100th anniversary of commencement of ministry to leprosy sufferers and continues as a charity center providing help and hope for leprosy patients and disabled people also.


Founded in 1908 by a Presbyterian missionary Dr. James McKean, as the first asylum for leprosy sufferers in southeast Asia, this center developed over the years through various stages. From a leprosy colony it became a leprosy hospital and later a leprosy rehabilitation center. Now McKean is a general rehabilitation center integrating leprosy patients and people physically disabled from other causes in its therapy rooms, wards and rehabilitation projects, including the community-based projects outside the center.


McKean built a new rehabilitation center in 1993 - the first building constructed in this area to be user friendly for disabled people. Here we provide hospital based rehabilitation therapy including surgery, physical and occupational therapy, counseling, vocational training, aids to daily living, and socioeconomic assistance. After discharge from the wards, disabled people are encouraged to practice independent living in nearby cottages, using the skills learned during their hospital stay. They are also encouraged to be involved in the gardening and nursery projects and to learn income generation skills.


Through the community-based rehabilitation team, McKean is facilitating disabled people in their home areas to improve their situations physically, economically and socially. This team also continues to help people affected by leprosy to live healthily and productively in their own home areas.


At the north end of the property McKean provides Buraphaniwet Village for the elderly disabled people who have no homes or families. About 50 people live in small cottages. Another 50 who are blind, infirm and very disabled need total care in two hostels. Chaplains minister in each area of McKean and there are churches established in the hospital area and in Buraphaniwet village.


Thus, McKean rehabilitation Centre provides treatment and comprehensive rehabilitation support for leprosy and disabled patients. Empowering them to live productively with dignity and acceptance in their home communities. The vocational program encourages patients and their families to be more self-support the charity work of the Centre amongst other needy patients.


McKean supplies many of our best-selling products. They are perhaps most well-known for the beautiful rubberwood kitchenware range, and they also supply exquisite embroidered products, including bags, purses and, lately, mobile phone holders.


An extremely professional centre, McKean consistently provide products of the highest quality. In addition to providing marketing opportunities and employment, McKean includes a general hospital, a community of 100 elderly people, and has also aided the introduction of small medical centres throughout Thailand.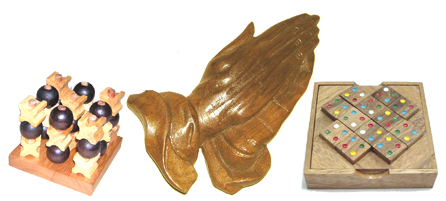 About McKean Handicraft | Contact Information
|MeKean's Products